Learn how to spot new opportunities and prosper through adversity at Property Summits online seminar!
Property Summits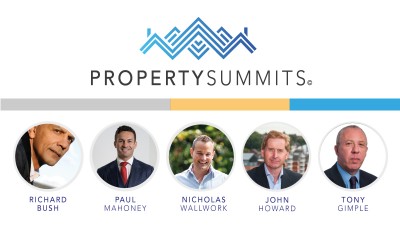 Following the huge success of the first Property Summits event in February 2020, our 5 expert panellists are combining their 100+ years of property industry experience again to help landlords, investors and developers PROSPER THROUGH ADVERSITY at this challenging time.
Tony Gimple, John Howard, Nicholas Wallwork, Paul Mahoney and Richard Bush will be hosting a LIVE 3-hour online masterclass seminar at 10:00am on Thursday 30th April to discuss not only surviving and protecting your wealth as a landlord or investor at this time, but learning how to spot opportunities and prosper through adversity.
This event offers incredible value and is completely FREE to attend. Register here to submit questions to our experts!
What will Property Summits online seminar teach you?
How to proceed with Land purchases and commercial property investments during the Coronavirus crisis
Is now a good time to buy auction property and should you be taking any additional precautions?
How to deal with smaller and larger commercial tenants at this challenging time
How to identify solid commercial investments and which ones should you take a chance on?
How the Alternative Finance Market is reacting to the pandemic
Different ways to raise finance in the current market
Which property development strategies are more robust in this market?
What new opportunities are we likely to see in property investment in the next 6-12 months
Ways to control your finance costs during extended property development timelines
The importance of having an alternative exit strategy
Why managing your business partner's risk is essential and how not to end up in business with their family
What S24 means in practice and why paying the 'correct' amount of tax is more important than ever before
Why having Lasting Powers of Attorney and an up-to-date Will is critical
How to be creative when attracting new tenants and retaining existing ones during Covid-19
What help is available to landlords during Covid-19 and should you take all financial holidays on offer?
Watch a short video with delegate feedback from Property Summits previous event, and read more about the combined expertise of our 5 panellists and this high-value online seminar HERE.